This zone of the website is split into various sections, which can be accessed by clicking on the highlighted links, or via the drop-down menu.
Overview
The story of Minchinhampton stretches back to Prehistoric times. Many Neolithic and Bronze Age round barrows, ancient burial mounds, can be seen on the skyline, and there are long barrows at Gatcombe Park and Whitfield's Tump. Iron Age earthworks, locally called the Bulwarks, sweep in a large arc around the Common, probably protective rather than defensive in origin, and some small Roman sites have been excavated locally.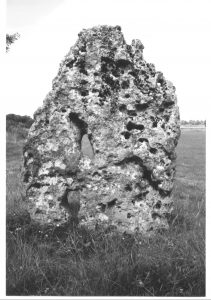 The first recorded reference to this area is in the eighth century, when King Aethelbald made a gift of land to the church in Worcester, including what was later to become the manor of Hampton in the Hundred of Longtree. This was far larger than the present civil parish, and was defined as lying within a circle of woods, stretching from Colecumbe to Burleia and Rodeberowe. After the Conquest the lands were confiscated and given by William I to L'Abbaye aux Dames in Caen, Normandy. Norman rule brought a degree of stability to England, and the manor was run as an estate bringing wealth to the absentee landlord – the Abbess – through the sale of wool, grain and other agricultural goods. This period is explored in detail in the section on Mediaeval Minchinhampton.
At this time the area around Hampton Fields was common arable land, worked on a three-field system, there was pasture in the valleys and woodland covered much of the hilltop, grazed by animals under ancient rights, which survive to this day on the Commons. Much of this wood was enclosed by the seventeenth century, and the timber sold, with only the names such as Box, Beechknapp and Forwood to remind us of this heritage.
The Manor remained under the control of religious houses until the dissolution of the Monasteries, and shortly afterwards Henry VIII forced Andrew, 1st Baron Windsor to exchange Stanwell for Minchinhampton, and in 1656 the Sheppard family purchased the property, enlarging the house of the steward near the Church which became the Manor House until the 1770s, when Edward Sheppard, who had made his fortune as a clothier, built Gatcombe Park.
Minchinhampton provides an excellent example of a small Cotswold town. Many of the buildings date from the seventeenth and eighteenth centuries – the great days of the woollen cloth industry that saw the area assume considerable importance. The main town streets are in a cruciform pattern, relating to the crossing of two old roads that from Stroud to Tetbury and beyond and the spur from the Stroud to Cirencester London road at Blue Boys. In addition to the trade in wool, the local oolitic limestone was much sought after, and in the hamlets to the north of the parish, and around Amberley there is much evidence of quarrying. The local stone was used for both inhabitants` houses and important buildings like the churches and schools.